JULY 2016
LINK TO DESKTOP PROTOTYPE

This prototype's purpose was to test a new desktop super browse experience to gather qualitative strengths & weaknesses. We gathered user feedback to prioritize project and feature development. Given this page has a large volume of traffic (46.03% of users), it's important that we handle it with care.
Users were tested in-person as a moderator walked each user through a set of tasks. It was proven the more products the customer saw, the more likely they were to convert. Also, we tested different placements of our filtering and it was clear that top-level navigation was more user-friendly and more helpful in narrowing our large selection of products.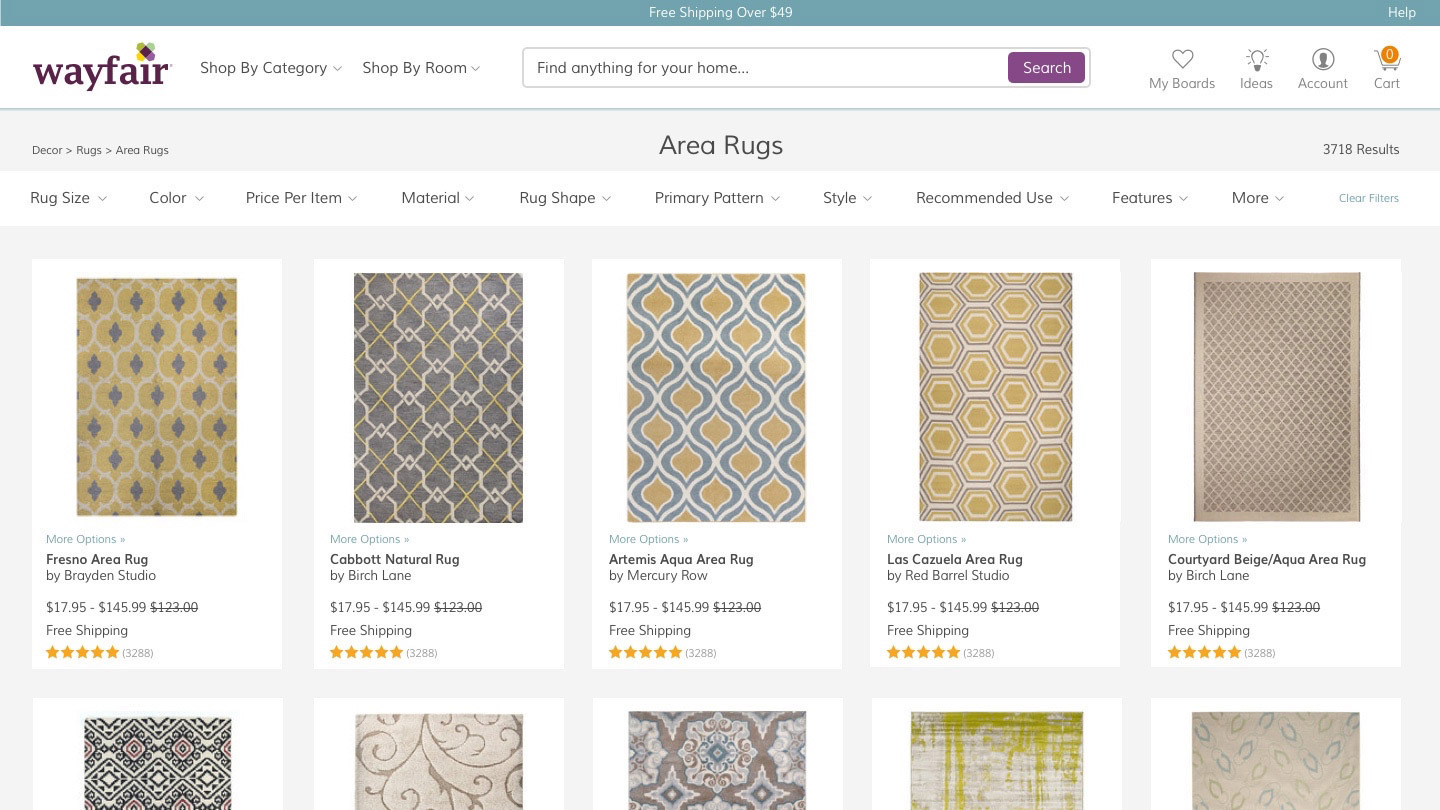 TOP FILTER RAIL ON SCROLL