MARCH 2016 - JULY 2016
LINK TO SPRING 2016 DRINK GUIDE

I've created a number of projects for Drizly, which is a Boston-based company that delivers wine, beer, or liquor to your door in under an hour! Their current customer base is in NYC, LA, Chicago, Boston, and DC. The projects that I've worked on are a number of landing pages to promote Drizly's partnerships with companies such as Budweiser, Lays, and the movie "How to be Single". I've also established their seasonal drink guides with engaging page layouts, typography, and product integration.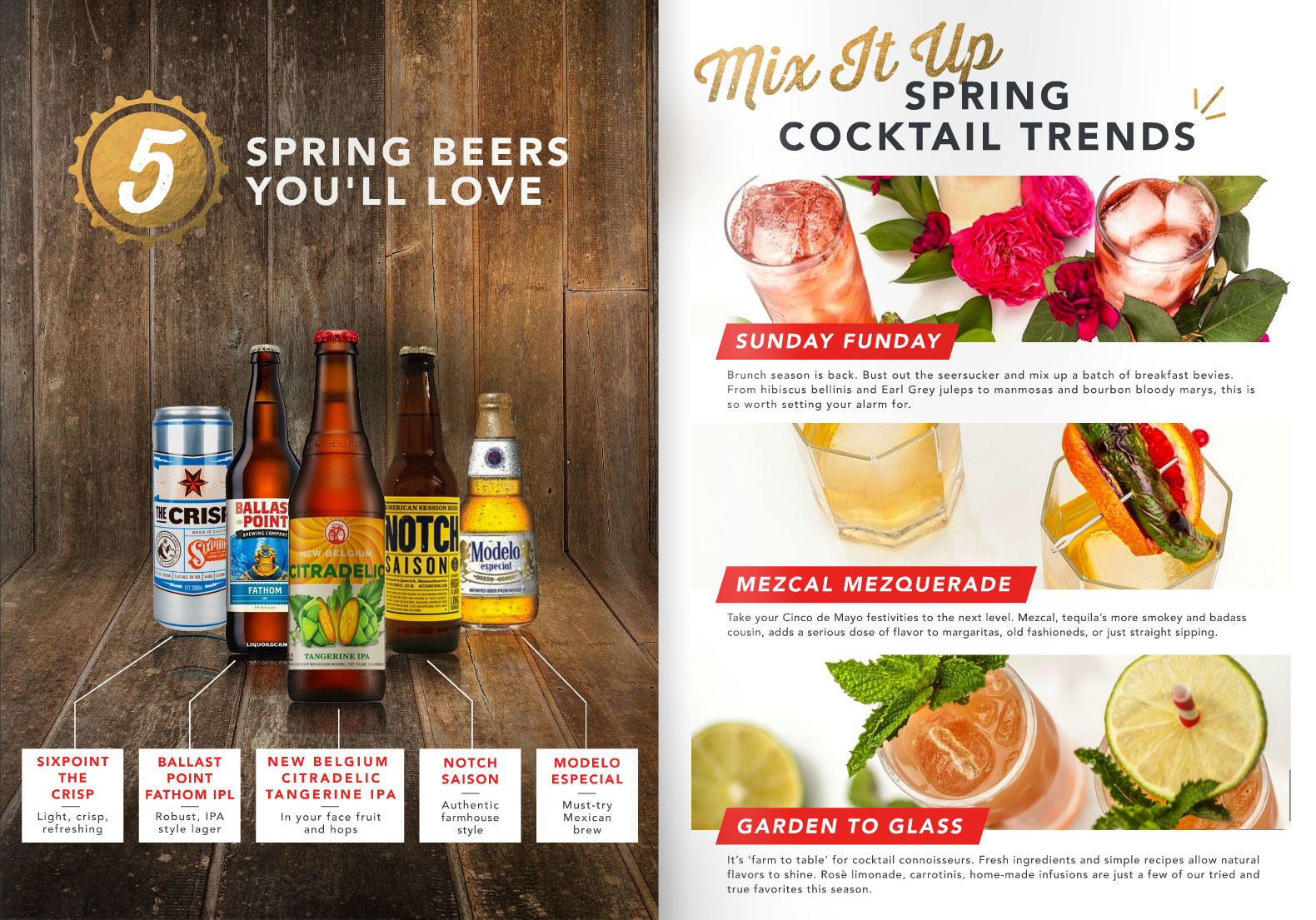 HOW TO BE SINGLE CAMPAIGN